Charging the PAYD PIN Pad's Battery
This topic contains all required information to charge and maintain the Moneris® PAYDTM PIN Pad's rechargable lithium-ion battery.
Charging the Battery
●       Consult the manufacturer's documentation that accompanied your PAYD PIN Pad for the instructions on connecting the charging cable, and the proper amount of time to charge the PIN Pad.
Maintaining Battery Charge
●       To maintain battery charge while the PIN Pad is powered on, connect it to an external power source via the USB charging cable provided with the PIN Pad.
●       Power off the PIN Pad when it is not in use or being charged (see Powering off the PIN Pad).
Battery Icons on the PIN Pad
Battery icons display on WELCOME/BONJOUR screen.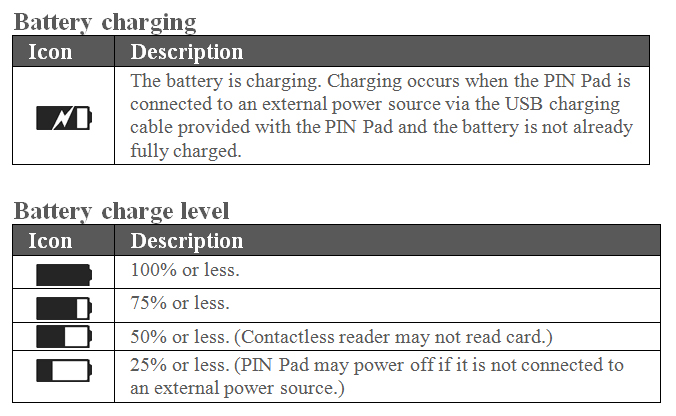 Related Topics